Would you like to link to Jackson Yorkies & Mi-Kis? Please pick up our linking banner from the bottom of this page.
Helpful Information & Links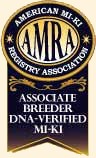 http://www.petedge.com Every kind of wonderful things for your little one!
http://www.dog-bows.com Lots of Doggie Bowss
http://www.halepetdoor.com Pet Door's


Link to Us?
If you'd like to link to us, please feel free to save and download the banner below to place on your web site. Please link it to http://www.jacksonyorkies.com. Thank you!